Below you will find the instructions to assist you with configuring your MX Record for your domain through BlueHost's admin portal:
Log into the cPanel at www.BlueHost.com or login.BlueHost.com.
Scroll down to the DNS Section and select the the DNS Zone Editor.

Note: If you have multiple domains on your account make sure the correct domain name is selected from the Domain drop-down menu.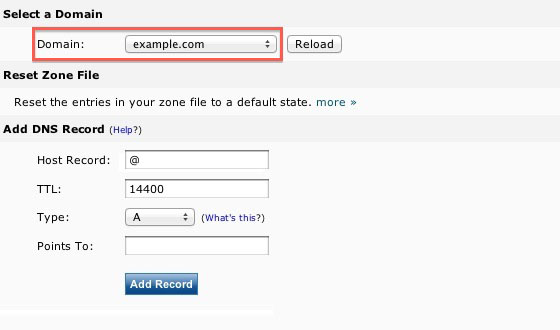 Within the Host Record field: Enter the @ symbol.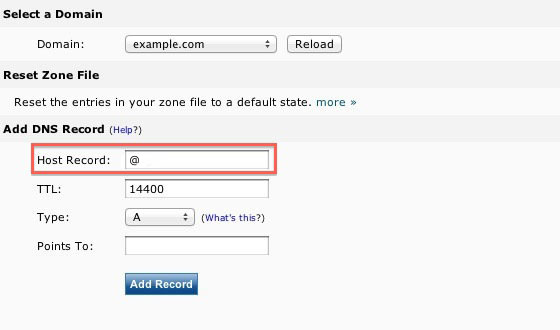 For the TTL field: Unless otherwise instructed its best to leave the Time To Live at 14400.
For Type: Select "MX" from the drop down menu.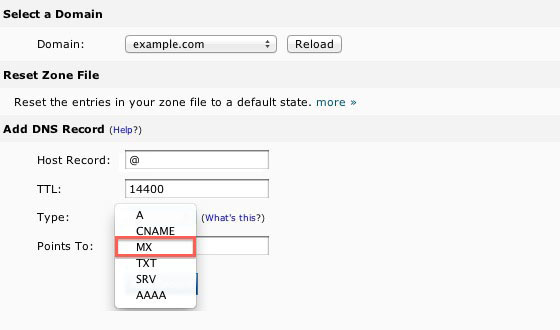 For the Points To field: Enter mail1.redtailtechnology.com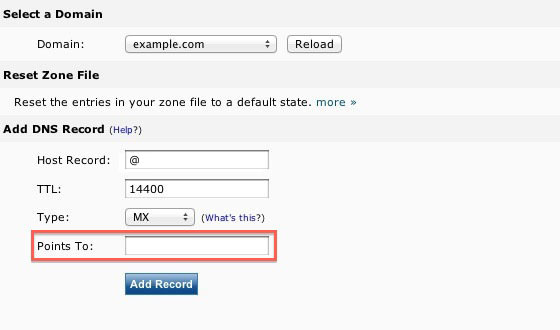 For the Priority field: Simply leave the default value.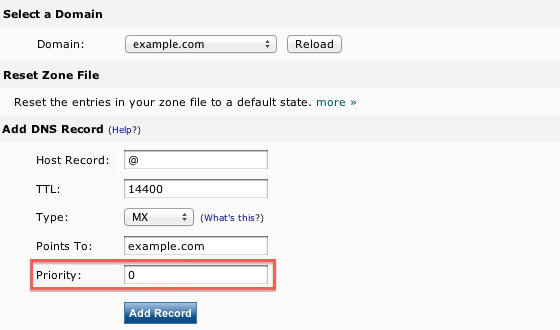 To create and publish the changes, click the Add Record button.